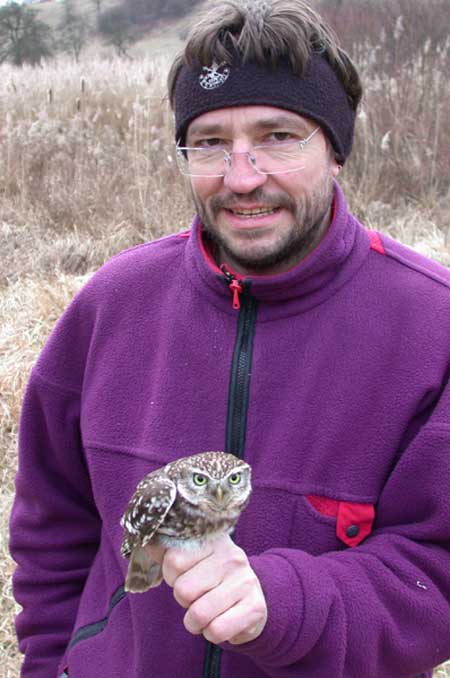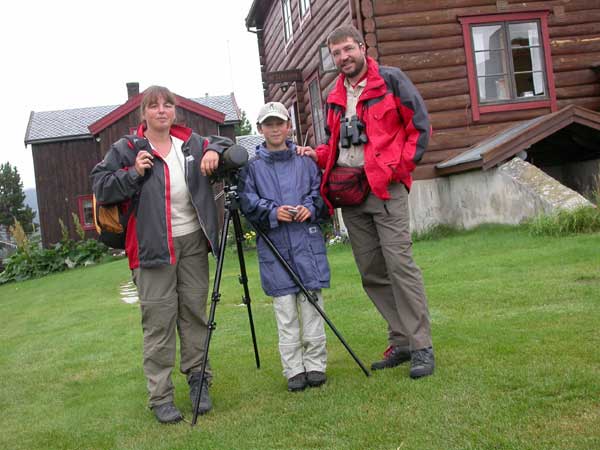 2003 with Little Owl (1997 banded) 2003 in Norway with my Wife Renate and our Son Philipp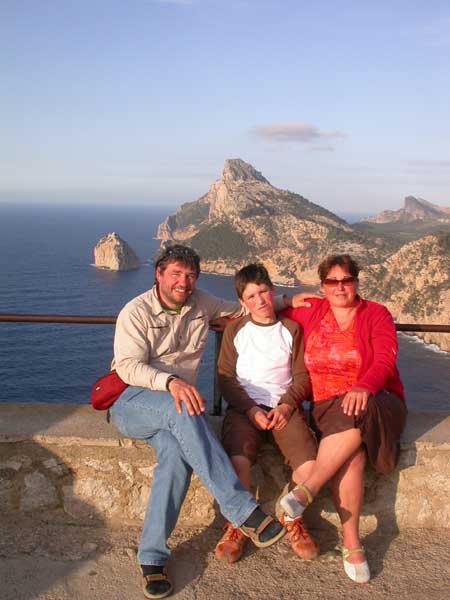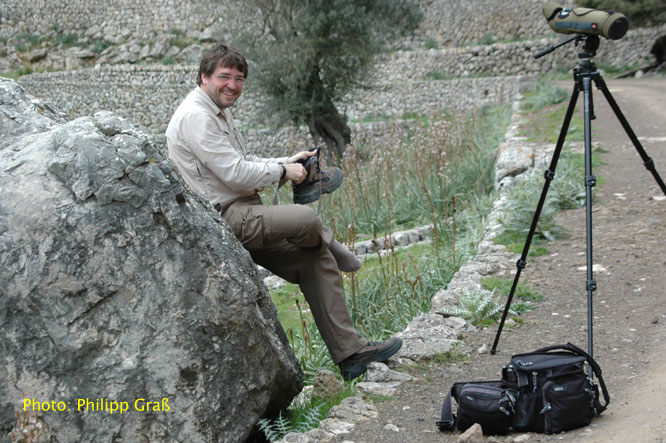 A Photo from 2006 (Mallorca - Formentor)..... .,.....and from 2007....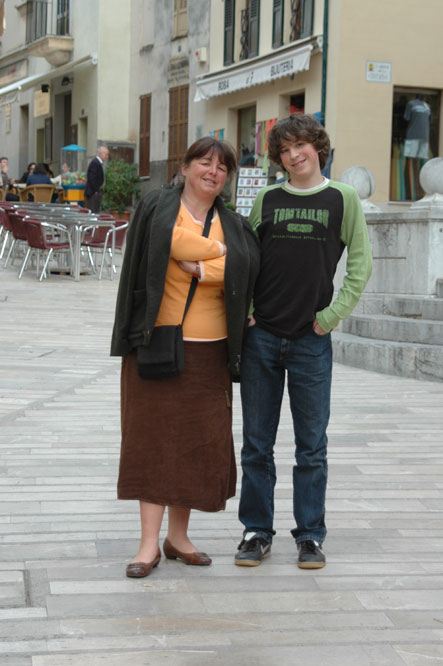 ....when this photo also was taken.
Since Summer 2007 I make Photos with a Nikon D70s and a Sigma 80-400mm with optical stabilizer.
But most of the Photos are made with a small camera: Nikon Coolpix 4500 through the "Lense": Leica Televid 70. Camera and Lense are connected with an adapter from a factory which still doesn`t exist.
Here you can see how it works: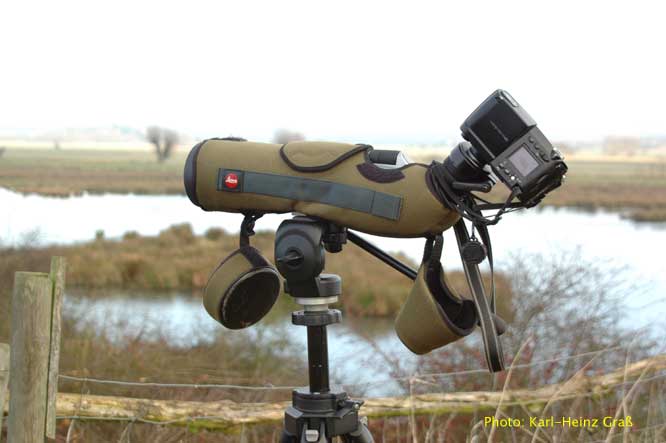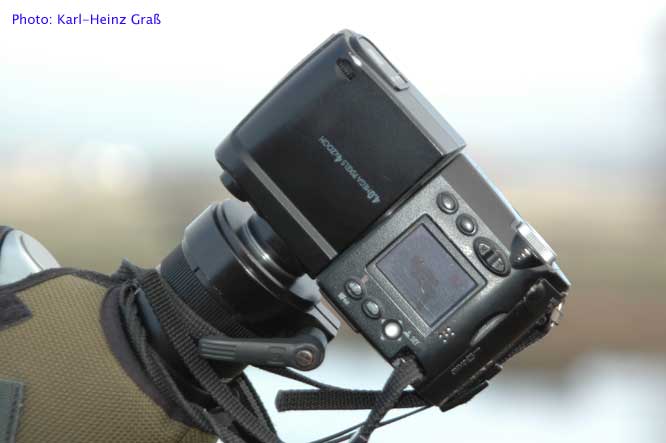 ---